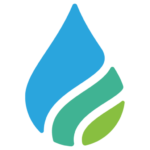 SpringTide Holdings invests in resilient and growth-oriented businesses in the water and wastewater industry.
INVEST
We are committed to ongoing investment to create sustainable long-term growth. We believe continuous improvement is integral to our success and encourage an entrepreneurial mindset throughout our businesses.
COLLABORATE
We work with passionate and talented people that align with our core values. We build mutually beneficial relationships with all of our stakeholders.
DEVELOP
We invest in the growth and development of the people that make our companies market leaders. We place significant value on lifelong learning and a commitment to excellence.
SUPPORT
We support the communities and industries in which we operate. We believe we have a corporate and personal responsibility to give back to our communities.