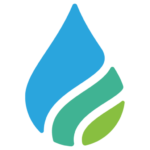 SpringTide Holdings takes great pride in our long-standing relationships with our leaders, team members, customers, and industry partners.
Boshart Industries
Boshart Industries was established in 1955 as a manufacturer and master distributor of quality plumbing and water well accessories. Currently, Boshart has 3 locations to serve the North American market located in Milverton, ON (Head Office), Charlotte, NC and Sacramento, CA.

Flomatic Valves
Flomatic Valves, established in 1933, is a leading manufacturer of valve products for the water and wastewater industry. Flomatic is proud to design and engineer high-quality American-made valves that are built to last. Located in Glens Fall, NY.

JD Pump Distributors
J.D. Pump Distributors, established in 2009, focuses on all things water-related from water wells and sewage and effluent systems to water treatment for both residential and commercial uses. Located in Winnipeg, MB.

Rideau Supply
Rideau Supply, established in 1975, is a wholesale distributor of a full range of pumps and tanks, water treatment, drilling, heating, sump and sewage supplies. Rideau is one of the largest ground water pump distributors in Ontario and Atlantic Canada. Rideau has 6 locations in Stratford, ON (Head Office), Barrie, ON, Perth, ON, North Bay, ON, Hastings, ON, and Amherst, NS.

Simmons Manufacturing
Simmons Manufacturing, established in 1957, is an innovative manufacturer of high-quality water well supplies and is dedicated to providing water well professionals a complete line of the best engineered products in a full range of sizes, materials and options. Located in McDonough, GA.